Light Bulb Web Design Blog
Do you know what you're getting?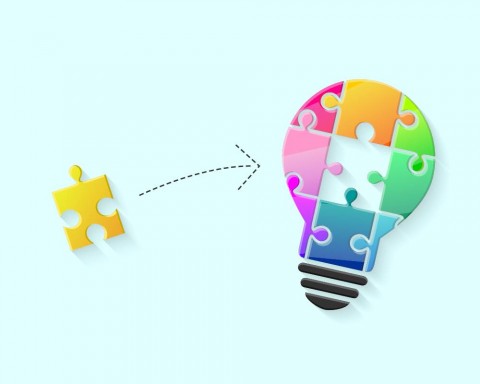 ​We try to make our blog informational and educational - our posts are here to help you understand what's involved with web design, and what you should be getting when you pay someone to design a website for you.
For some, having awareness of what they are getting for their money is important, but for others, they expect that their web designer is doing everything 'properly' and that they will follow best practice...
Doing a little research is important, as often the value in choosing one website design company over another comes down to much more than how much it costs. If your website is missing key aspects, then you are not getting value for money, you may even be doing your business damage in presenting a website which is not built to an optimised and best practice standard.
What you should be getting as an absolute basic expectation is at least the following work:
​Complete and unique meta descriptions set on each page
SEO-focused image naming and sizing/quality levels (having images called e.g. 'header-photo-1.jpg is not acceptable)
Image alt tags set correctly for SEO where possible - blank image tags are also not acceptable
Your website URL correctly pointed to either the www or non-www version automatically - you should not be able to visit the www. and non-www. version of your website and be able to see the site at both final addresses
A fully applied SSL certificate working 100% across all pages within your website
Individual pages for each specific service or core offer from your business - using #'d links to sub-sections of one page is exceedingly poor for SEO and visitor navigation
Compression enabled at hosting level, as well as JavaScript and CSS compression on as many files as possible
Correct caching settings for images and other website content - this and the above keep your website loading as fast as possible
A page layout which is optimised for both desktop, tablet and laptop layouts - not just a standard 'responsive' template which will not usually allow for such bespoke configuration
Full testing of on-page links to other areas of the website and to external websites (as the website purchaser, you also need to do your own testing before the website goes live)
Further testing of functionality where your website has features such as e-commerce or online bookings
A documented backup process, to ensure your website is protected by more than just the 'free' hosting provider backup solution, which can take a long time to access and restore if an issue arises
Attention to detail in layout - the small things count here as always. Random gaps, or poor image sizing, can result in a less than ideal page layout - some may not notice this, but for some, it can give a negative perception of your business as also perhaps having less than an eye for perfection
Where possible, features should be integrated into your website and not embedded or externally provided. You want your potential customers to stay on your website as long as possible, but if they have to link out to buy a product, read a blog post or check out your photos, they may never come back. That's a sure way to lose business.
A quick and easy check:
Some of the aspects above are easy to check - for example, you can right-click on most pictures and choose 'Open image in new tab' - that will then show you the image name. Unless the name is something related to your business, services or products, then you are not getting the value you perhaps thought you were paying for. When the attention to detail misses simple points like this, then it can often suggest that many other points are also being missed or left out. When enough of those small points are left out, then your website really isn't providing best value, however 'cheap' you felt the price was!
If you'd like us to do a quick anonymous, impartial and no-strings attached review of your website​, drop us an email to This email address is being protected from spambots. You need JavaScript enabled to view it. - we'll get back to you as soon as we can.
Stay Informed
When you subscribe to the blog, we will send you an e-mail when there are new updates on the site so you wouldn't miss them.
Comments
No comments made yet. Be the first to submit a comment